WHEELCHAIR AND AMBULANT PATRONS
If you require a match ticket for a wheelchair accessible area or for any other area where the ticket holder requires an essential companion/carer, please email Jennifer McFredries: jennifer.mcfedries@ulsterrugby.com
Kingspan Stadium offers access to 76 Wheelchair patrons and their companions within the Grandstand, Memorial Stand and Family Stand. This seating in all 3 areas is situated at the back of each stand and is therefore accessed by using a lift in each stand.

For those who do not require a wheelchair but who may have some mobility issues we also have a number of Ambulant seats available within the Grandstand, again these seats can be accessed by using the lift within this stand and they are situated on the back row of the seating area.

Ulster Rugby operates the following Wheelchair and Ambulant Ticket policy whereby:

• A limited number of tickets are available for wheelchair patrons and their companions and also those requiring ambulant seating due to mobility issues.

• Up to 50% of our wheelchair and ambulant seating can be sold as season tickets, with the rest sold on a match by match basis to both home and away supporters.

• Those wishing to apply for wheelchair accessible tickets, must be largely dependent upon a wheelchair, be registered disabled or where the dependency on a wheelchair is temporary they must be able to provide proof in the form of a doctor or hospital letter confirming this. Wheelchair applicants must also be accompanied by a companion who is capable of supporting the wheelchair user's needs in the event of an emergency. Ulster Rugby recommends that such companions should be aged 16 or above.

• An application form for a wheelchair/ambulant/visually impaired or special access ticket where a companion is required, can be obtained by contacting the Ulster Rugby Ticket Office on 028 9049 3222 (option 2) or by emailing jennifer.mcfedries@ulsterrugby.com.

• We advise that completed application forms are completed in full and returned along with payment details and a copy of your Blue Badge certificate/Doctors letter 4 weeks before the date of the fixture.

• Once all relevant documentation has been received your tickets will be allocated and posted to you and will include one Free of Charge companion ticket.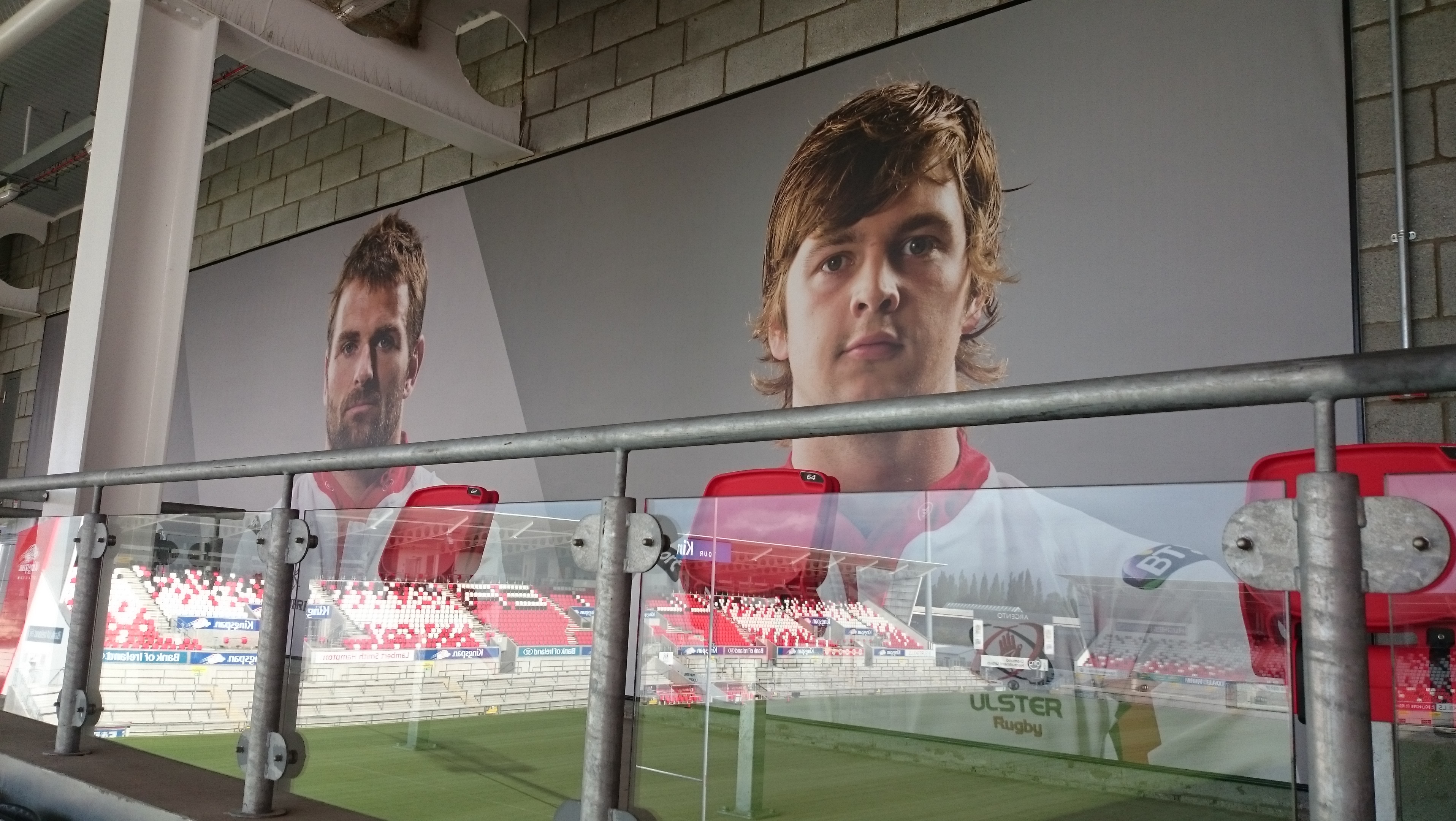 VISUALLY IMPAIRED
Within the stadium we also have a number of seats specifically allocated for those who are visually impaired, these seats are situated in the Grandstand at a lower level than those for wheelchair users and can be accessed by using the lift in this stand and then descending down steps. However, those who are visually impaired are not restricted to purchasing tickets within this designated area.

Video by // Connor White
AUDIO DESCRIPTION/HEARING LOOP
In November 2015, Ulster Rugby launched an Audio Description service, providing commentary through a hearing loop system within the stadium. If you would like to avail of this facility, can do so by contacting the Ulster Rugby Ticket Office on 028 9049 3222 (option 2) or by emailing jennifer.mcfedries@ulsterrugby.com.

DISABLED PARKING FACILITIES
Parking within the Stadium is limited and a small number of disabled spaces within the ground are available on a match by match basis. These parking facilities are available on request from the ticket office 3 weeks before each game and are distributed on a first come basis.

Those who avail of these spaces should be advised of the following:

1. Cars must be within the Kingspan Stadium and stationary 15 minutes prior to gates opening. The times of gates opening can vary between one and a half and two hours before kick off depending on the game and it is therefore your responsibility to check and confirm this time with the ticket office before the match. Cars which arrive late and when gates are opened will be denied access.

2. After the match there is to be no vehicular movement within the stadium until the Safety Officer is satisfied and instructed that it is safe to do so. Given that these parking bays are situated in a busy post match area of the ground we predict that there will be at least a 45 minute wait if not longer before this instruction would be given.

In the event that you are unable to secure disabled parking within the ground, we do operate a park and ride facility. This facility operates from Pirrie Park (off Ardenlee Avenue) and Montgomery Road and begins to operate an hour and a half before kick-off and ends an hour and a half after the final whistle.